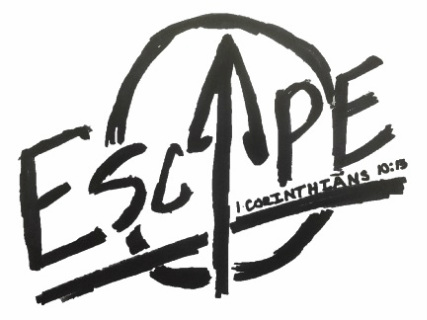 Michael Titterness: Youth Director

Join Us Wednesdays at 6:30 PM - 8 PM

ABOUT US

​Escape Youth Ministry:
A fun group of students and leaders who love Jesus and love to have fun. 1st Corinthians 10:13 says "He will provide a way of escape." Our ministry strives to provide an escape from the daily grind of school, sports, and other worldly expectations. Allowing students to experience Christ centered love, acceptance and encouragement from our volunteers and more importantly each other.
What to expect:
Fun & games, passionate singing, lessons from Gods Word, prayer and encouragement in small groups, & monthly events with other churches in the area!

If you are in 6th - 12th grade we invite you to join us every Wednesday from 6:30 -8!

For more information on current events and the latest activities please check us out and "like" us on Facebook!
Are you going into 6th grade in the fall? You can start Youth Group on July 5th!!